Struggling to find an affordable eco-friendly gift set for Twin New Borns? The Twin box has been designed for exactly this. This perfectly packed box is affordable, adorable and eco-friendly. Choose the combination you need and we will get it to them in perfect time.
Claim 10% off on the Twin Box using code:

"TWINBOX10"

at checkout!
What's in the box:
Trendy Soft Baby Grow
x2
 - Uniquely designed, with our signature quote. The new addition will begin life being a much needed eco warrior. Empower them with to speak up and join a community of ever growing Earth Guardians.
Essential Koala Comfy Comforter x2
 - 
This 100% Organic Cotton Comforter is both soft and gentle to the skin. With 3 adorable colours to choose from, the large size and muslin material is what sets it apart. We have taken the liberty of naming our range, so once introduced they can just get along.
Koala Names:
Tia - Green (The Friendly One)
Scarlett - Blue (The Cuddly One)
Nile - Ivory (The Cheeky One)
Grow Your Own Tree Kit
 - Let them begin life by being kind to the planet and creating an ever lasting memory. It could create up to 48lbs of oxygen each year! Our kit produces a magnificent Stone Pine Tree, with high germination rates the seed comes alive within a few days.  
Milestone Card
 - 
A great little keepsake for years to come, Milestone Cards along with a gorgeous photo is the new way of recording early important Milestones. Planting a Tree for the sake of saving our planet we think should be as important as let's say taking their first steps. So we created our very own Milestone Card, to go with every special early life achievement. 
What's Happening Outside The Box:
+1 Tree - Start offsetting Today. With your purchase, some kind farmers in Madagascar will plant a seed which will grow into a carbon cleaning machine.

£1 to WDC - A giftset that keeps on gifting. We support WDC for cleaner, healthier oceans in the future. 
Go Green Babies Tree Planting Counter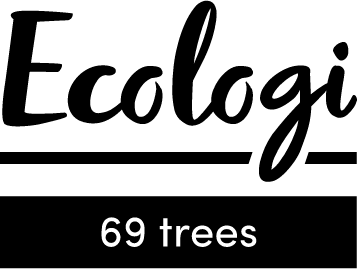 Click the counter to see Go Green Babies Tree Planting Progress