About Us
Welcome to Go Green Babies....
A parent run business, two people new to both parenting, and saving the world for our little man...(or at least trying).
We put a few different ideas together, recognised how unhealthy our planet is, understood our boy needed a healthy place to live when we are not around and decided to try and spread the word through our cute "Babies got a message" bodysuit range.
We didn't stop there, it was also important we lead by example to show through our products how we can deliver quality whilst causing very little environmental impact to the unique planet we live on.
Our packaging is made from as much recycled materials as possible, however our journey continues to reach total renewability of the materials used in our products whilst it was still important to deliver a quality product.
For us, there is no space in this world for companies who do not consider their environmental impact so we put sustainability at the core of our business. We have a long way to go before we can fully claim we are a sustainable business but we plan to go on that journey with our customers through our grow your own tree kit which you get in each and every box. You can see this as your way of doing your bit for the planet whilst sharing your "Grow" through our Instagram page. Bonus? We plant one very time you do. Check out our tree count.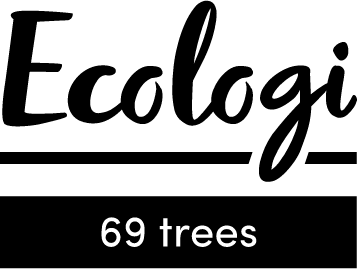 This idea roots from when a friend gave us a rose plant on the day our boy was born. As he grows, so does this rose plant. That's a wonderful feeling, but mix in the fact that the UK missed its tree planting target by 8.5m in 2020. How much more meaningful would it be if our customers could plant their tree, make a memory using our handy "My first tree" card included with every box alongside the Grow your own tree kit, and do their bit for the planet. 
We still had to give our customers more bang for their money, after all it is a gift. So in our Dolphin & Shark boxes we include one of our cutely named comfy comforters. Tia, Scarlett & Nile "The Comfy Comforters" are made from 100% organic cotton. Their muslin like feel is sure to keep the little ones cozy and the comfort of having a Koala bear next to you..... priceless!
We are learning a lot whilst going on this journey, thankfully we can now share this journey with our customers.
Parents @GoGreenBabies